Email Us
You have questions and we are here for you.
Unbeatable Features
At an Unbeatable Price!
10 Second Updates
Want to know where your Drivers and Vehicles are located? How about seeing where they were less than 10 seconds ago? Know where they ARE, not where they WERE.
Don't go with 1 or 2 minute updates. Get more accurate data. More frequent updates means more accurate data and more accurate reporting.
No Contract
Why the heck would you sign a 2 year contract? We sure don't know why. Why the heck would you choose to buy a product that locks you into an agreement for 24 months! That's absurd!
We can guarantee you that there's no contract and no games because… it's in our name! We don't play games. If you don't love our service, cancel it.
Full & Complete History
See where your Vehicle and Driver were at any point 24/7 right at your fingertips with our full and complete history.
Unlike other companies that delete your valuable data after 4-6 months, we believe that your data is quite valuable and will never delete your data.
View on Any Device
Don't be tied to your PC or Laptop. Track your Vehicles, View History or Run any Report from any of your Web-enabled devices.
Watch your driver on the move on our iPhone. See where your vehicles have been on your Tablet. Track all of your vehicles up on a huge monitor.
Watch your vehicles, your way on your devices. All of them.
Email & SMS Alerts
When you need to know what you vehicle is doing, you need to know NOW. That's why we offer both SMS Alerts too. No need to specify your carrier or worry if its not "supported". You'll get Alerts as soon as they happen on your phone, on your iPad or on your PC. Or an all 3 at once if you want. Get alerted to what your vehicles are doing AS soon as they are doing it, not afterwards.
State Mileage Reporting
Keep track of the mileage your vehicles accumulate by State by Vehicle. View it or Export it into Excel. Your data is never deleted and never archived.
Get the data at any time.
Who is Peak GPS?
We are a small, US based company who can provide a complete GPS Vehicle Tracking for your fleet. This allows you to quickly see where your vehicles are, where they have been, and run reports tracking allowing you to analyze and understand. We are very quick to respond to both emails as well as by phone and we'll help you out.
Contract?
Contract? You have to kidding me. No way. Give us a shot, try it out and cancel anytime. No games.
Warranty?
All hardware comes with a 1 year warranty. Having issues? No problem, send it to us and we'll do some troubleshooting on our end and either fix or replace it if its within the one year period.
Cellular Technology? 2G? 3G? 4G?
Excellent Question. Many providers (especially those that require a contract) are still attempting to offload old 2G technology which is quickly becoming obsolete. We, instead, use cutting edge technology including Verizon 4G LTE cellular service.
What Cellular Provider?
Unlike other GPS companies out there selling poor coverage off-brands or T-Mobile or Sprint, we use Verizon LTE for our service given their superior network. We can also swap out your units for AT&T or T-Mobile units should the network be better for you at no charge.
Is this cheap Chinese hardware?
Heck no! We don't use those unreliable, unpredictable pieces of hardware. Instead, we use the exact same hardware that Verizon uses for their GPS service. CalAmp. A GPS leading provider of hardware.
How often do the units report?
We feature custom-built, industry leading technology that allow us to offer 10 second updates. Yes, every 10 seconds while moving. No extract charges. Really! You will quickly find that the others that offer those cheap rates only give you 1 or 2 minute updates which is nearly worthless with statistics as well as when you NEED to know where your vehicles are.
How long is History kept?
Forever. Unlike others that "archive" or delete your data (maybe to charge you a retrieval fee later), we know how valuable your data is and how you never know when you'll need it. Therefore, your data is never deleted. You can access any or all of your data 24/7. You can view History or run Reports or do whatever you need to. No extra charges, no fees, no games. 
"I have been using Peak GPS for some time, to track our company vehicles. Over the past several months, we have been able to track the speed, locations visited, and have the availability to confirm delivery dates and times for our company. The alert system works wonders in knowing when and where our vehicle is at any given moment. The staff is very knowledgeable and very quick to help with questions. This is a business's dream to know exactly where your vehicles are at any given time, and to have the availability to check it from a computer or cell phone. I would highly recommend Peak GPS to anyone who is thinking of using GPS services. I plan to use Peak GPS and add more devices to our fleet in the near future.
GPS Tracking for Construction Equipment
A majority of the companies and customers have resorted towards organic and eco-friendly methods. It is no wonder that our ecological environment has suffered immensely from the lack of plants and presence of damaging pollutants in the air. It requires the people and...
Wired Unit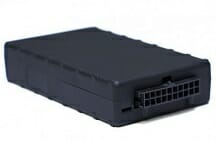 OBD Unit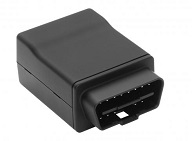 Magnetic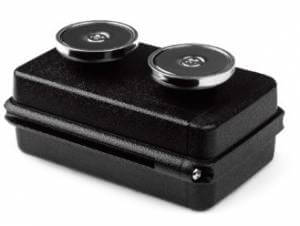 The use of Global Positioning System, otherwise known as GPS, is considered to be extremely useful for most industrial sectors introduced. It is considered to be an excellent tool that could be integrated to the law enforcement vehicles, such as police cars, fire...
The use of GPS tracker or GPS tracking devices is employed by a number of companies and industries. It has been reported that HVAC companies have resorted to integrating GPS tracking devices for improving its customer's service and for garnering profitable outcomes....